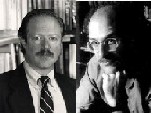 Up the University: Re-creating Higher Education in America
Robert and Jon Solomon
Higher education today is big business, with bloated university administrations vying for research grants and soliciting funds for economic development. We seem to have lost sight of teaching as the university's mission.
The Solomons propose no-nonsense and controversial solutions: abolish tenure, slash administrations, de-emphasize and redefine research. Instead of harping fashionably on the failure of the American university, the Solomons point out that more students from more diverse backgrounds than ever before are being educated, but argue that we need to change priorities.
They re-evaluate grading, lectures, academic journals, and college presidents, and outline suggestions for mandatory public service before students attend college, educating parents about education, and putting sports into perspective.
Enough of the ivory tower, say the Solomons, focusing their attention not on prestigious Eastern colleges, but on large state campuses and community schools throughout the entire country.
Some Comments from Reviews
"The criticism in this book is scathing, to say the least, and the proposals the Solomons offer up gore every possible sacred cow. Their hard-hitting idealism is very likely to take hold in the hearts of readers who truly care about educating students. As the Solomons take us through the maze of the modern university - from academic freedom and tenure to multiculturalism and football - they turn our attention always to the central purpose of higher education." - Dallas Morning News
"Timely, provocative, and wide-ranging...it offers lots of ideas and help to those who want to improve our nation's universities." - Lexington Herald-Leader
"No-nonsense solutions to America's higher education problems. All educators and parents stand to gain much from reading this book." - Library Journal
"Books that have anything new on the subject are rare, which is why Robert and Jon Solomon's Up the University is not only refreshing but a pleasure to read." - Washington Times
"Excellent! It behooves parents and teachers, division school superintendents, school boards, and college and university administrators to take copious notes." - Roanoke Times & World-News
The Author
Robert Solomon is Quincy Lee Centennial Professor of Philosophy at the University of Texas. Jon Solomon is a professor in the Classics Department at the University of Arizona. Between them the Solomon brothers have written more than a dozen books, won nine teaching awards, and enjoyed over a half-century of teaching.
Purchasing Information
1-877275-18-2 (ebook: PDF) $17.95
Order Up the University: Re-creating Higher Education in America via our secure server