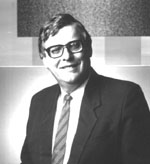 Caverns of Magic: Caves in Myth and Imagination
Hal G. P. Colebatch
The fascination of caves says something about the human appetite for wonder, for mystery and majesty. From grunting cavemen to menancing goblins, caves have played a role in human culture and story-telling. They provide a glittering backdrop to the tales of King Arthur and a depository for legendary treasure hoards from the Norse sagas through H.Rider Haggard to J.R.R. Tolkein.
The modern-day speleologist is a romantic, seeking out darkness, discomfort and some danger to find a strange beauty and wonderment. Generally without applause, acclaim or publicity, they seek to touch certain ancient wellsprings of myth, beauty and mystery. Speleology tends to bridge the gap between the so-called two cultures of science and art. To be a speleologist, one needs to be at least a slightly special type of person.
Review
"A Long, discursive and fascinating essay by Hal Colebatch, Caverns of Magic is far more than a survey of caves in human history and mythology. In little more than 100 pages it takes the reader down many subterranean passages of literature where fine imaginative writing will be recalled or discovered, whetting the appetite for more.
Hal Colebatch reveals a lifelong fascination with the caves of his native Western Australia that he first encountered at the age of seven, and helped explore in later years. As we absorb his enthusiasm for the mysterious and sometimes alarming beauty of cave systems drawn from both life and literature, we can only agree with his statement, "speleology tends to bridge the gap between the so-called two cultures of science and art".
The author knows his subject well and imparts his scholarship deftly. We learn the significance of caves in Arthurian and other traditional mythology; the unique nature of sea caves and cave fauna are described, along with legends of troglodyte outlaws; there is a succinct history of cave tourism and speleology; and a scholarly dissertation on the fate of the cave-dwelling Neanderthals, illuminated by such differing fictional perspectives as William Golding's The Inheritors and Jean Auel's The Clan of the Cave Bear."
– Jeremy Buxton from Quadrant, December 2006
The Author
Hal G.P. Colebatch is a well-known Australian poet and writer. In 2003 he received an Australian Centenary Medal for services to Writing, Poetry, Law, and Political Commentary. While working as a reporter for The West Australian newspaper he was involved in the discovery of several kilometres of extensions to Easter Cave in the south-west of Western Australia.
Purchasing Information
132 pages
1-877275-01-8 (paperback) $22.95
1-877275-09-3 (ebook: PDF) $17.95
Order the ebook (PDF) version of Caverns of Magic: Caves in Myth and Imagination via our secure server
OR
Order the paperback version of Caverns of Magic: Caves in Myth and Imagination via Barnes&Noble or via Amazon